Kumar Resort :
Kumar resort is one of the most popular places in Lonavala. Too fed-up with scorching heat and excruciating point of the summer this time you no longer must worry about chilling weather because you'll get everything you need here at this attractive location "Kumar Resort". It's the best to get yourself soaked wet and beautiful drenched with the amazing water park tour of "Kumar Resort". The complete enjoyment you have been looking for is found here with giant slides and pedestal to dance with your favourite DJ's and party Bollywood songs. Four separate swimming pools are just the perfect place for sun-bathing besides, this resort also offers special BBQ with poolside view, Bars with fascinating music there and live karaoke every time you need. One contrary, with all the fun and enjoyment, how can one forget about being hungry. Well this resort is a perfect food restaurant with drool worthy and figure-licking food menu to satisfy your hunger. This is not done yet; Kumar Resort offers fully furnished rooms for temporary stay. The best part of it is, it is close to Lonavala railway station. So, if you are long route traveller, you should lust to visit Kumar Resort once in your life.

Della Adventure:
Della Adventure is one of the biggest thrilling and extreme adventure park with more than fifty adventure activities. The park is in Lonavala and is the best weekend gateway for tourist people from Mumbai and Pune. For those who are seeking one day adventure from their busy schedule, Della adventure is just enough for them. One can have an exciting and eye-popping experience of India's only swoop swing (100 ft) and India's longest flying for (1250 ft). The starter pack of the above swings are just to bust your adrenaline rush and drool for more adventure activities like Buggy ride, Paintball, dirt bike riding, Motocross, Rappelling, Rocket Ejector and Archery. The park always maintains your excitement and fun from dawn to dusk with various activities for both individual's as well as for groups.  The Della Adventure also views five luxurious restaurants and striking lounge bars which inspires unforgettable culinary experiences from casual to spectacular. The whole park is enabled with stable Wi-Fi connection. The Della Resorts also have stay facilities with more than 150 rooms. Resort villa rooms. Restaurants and banqueting facilities makes it. One of the best resorts in Lonavala. 24-hour room services at Della spa, salon, swimming pool and fitness center with souvenir shores are also available. The India's largest Extreme Adventure park also serves P18 nightclub and lounge. One should have a visit at least once in their life to the Della Adventure Park.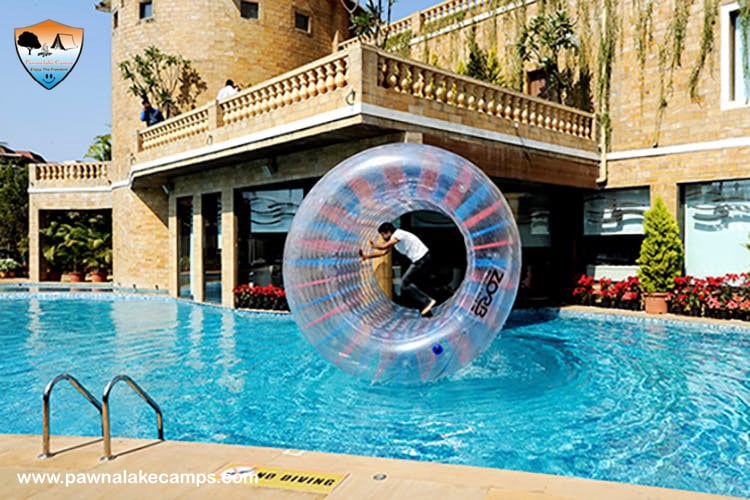 Lions point:
One of the most striking and long route travelling destination is lions point. The route to lions point slithers solid like a snake which an excitement and the urge to visit it. This point is located at a distance of 16 km from Lonavala railway station. One can access this beautiful site with personal transport, book a cab or rent a car. This point is fully crowded during the monsoon and is the best time to visit it. As such a high altitude, the cold breezes flowing hit your face and give a perfect massage of relaxation. The clouds encoding the top of the mountains looks wonderous and bewitching to the eye. There are vendor stalls which offers fritters, tea, coffee with affordable Price. Along with the crispy foods, one can also enjoy smoking hookah with variety of flavours. The point is laid with ample of parking space and the tourist can enjoy dancing by playing boom box in the trunk of their car. If you' re visiting lions point with your family, then you can also enjoy camel riding with your kids. There are also sand and dirt availability at the point.